Join Us.
Turn great ideas into great solutions.
We're the go-to facilities partner for some of the world's most recognizable brands.
Join us as we continue to expand our capabilities and build a company we can all be proud of.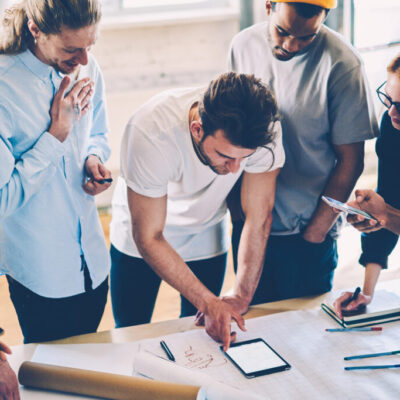 We solve challenges other companies can't. 
Restaurants and retailers need more than an industry broker. They want a responsive partner who does what they say and knows how to provide better solutions. One who looks at situations differently and has the courage to propose solutions that move beyond the industry best practices.
Good people working together accomplish great things.
Staying thoughtful, disciplined and flexible helps us become more valuable to our clients. We all want to do good work. Believing in one another and recognizing a person's strengths makes it more rewarding.

A Satisfied Customer is the Best Business Strategy of All.
"We will continue to look forward to working with Resicom on repairs & issues as they arise in the ever changing retail world."
"Resicom is also a great resource for those 'one-off' complicated issues that don't have a precedent."
"We rely on them to help create processes and documents so that work is being completed consistently across our brands."
"Their success is due to having a level of brand knowledge and standards equivalent to our own."
"On top of using Resicom for multiple trades throughout the US and Canada, they have always been and will continue to be our go-to vendor for special projects, rollouts and any unique situations."
Our Values Weave Resicom Together.
Honor the Promise
Keep your promises — both the ones made formally and the implied ones. At the core, everyone is here to make us a stronger company. Otherwise why would he or she be here?
Be Courageous
Show your lion's heart in new challenges, difficult times, and communications. Whether it's asking for help or sharing unpleasant information, forthrightness is appreciated. 
Move Forward
Personal progress, skill development, and persevering through challenges are a given. To really move forward well, we need to forgive well – both others and ourselves. 
Value People
The team is here to make us stronger, so it probably does not make sense to deflate one another. Respect diversity, skills you do not possess, and help others be their best.


On-Demand Maintenance
Specialty Projects
Renovations
Rollouts
Refreshes
Pandemic Cleanings
Store Closings
Paint Programs
Bundled Services
Cleaning Kits